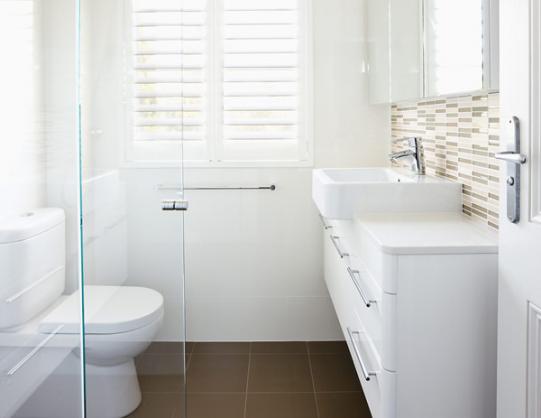 Are you looking for ways to update your bathroom design without spending too much? Instead of a luxurious bathroom remodeling, there are simple methods in updating the appearance of your bathroom that won't break your budget.
Setting an estimated budget for the entire bathroom renovation costs can help you prevent from overspending. It is a vital step in planning for any renovation project in the home. Read more!
The following are the simple methods to consider:
Storage – To create more space to your bathroom, you can install open shelves and cabinets in an area of the room. You can add more tower racks and hooks if necessary. Avoid adding too much containers in your bathroom to avoid cluttering.
Changing Vanity – This is the simplest way to update the appearance of your bathroom without using too much effort. This can be done in just a short amount of time. It is highly advisable to replace your vanity rather than keep it in its original position. You may find yourself spending more on plumbing services if damages occur.
Replace old shower screens and shower curtains in your bathroom. If possible, you can replace them with glass sliding doors to create more space. Shower curtains also do not provide that modern approach so replacing them is definitely a must.
Updating your fittings can also be a huge factor in your overall bathroom renovation. It can greatly enhance the appearance of many of your bathroom features, such as the colour scheme and tiles.
Updating your bathroom lighting is also necessary if you do not feel comfortable in your current bathroom design. The lighting can have an impact on the mood of the user. You may utilize LED lights to illuminate the room more effectively without consuming too much energy.
If you current bathroom mirror is already starting to get blurry, you should consider having it replaced already. There is no easy way to bring back mirrors to their original state so your most convenient option would be a replacement. There are modern bathroom mirrors today that you can utilize for your bathroom design.
For small bathrooms, it is recommended to use larger tiles to make the room look bigger. Smaller tiles are also more susceptible to grouts than large tiles so the winner is very clear. You may also choose tiles with patterns to create a more interesting feel to your bathroom.
Carefully select the colour of your bathroom. Colours can give a great impact to the ambiance of the room.
You can easily design your dream bathroom by using our user-friendly 3D planner. You can start by selecting a layout and then adding your fittings and furniture. You may also take inspiration from out list of remarkable bathroom makeovers. Check out http://bathroomrenovatorsinsydney.com.au for more details.
It is advisable to search for stunning bathroom makeovers online. You can copy and revise some prepared layouts while also adding a touch of your own personality and originality. You can also get tips from professional remodelers online. There is no need to spend too much for a modern bathroom renovation as long as you know the tricks.
The post Ideas on Some Bathroom Makeovers appeared first on Sydney Bathroom Reno Masters.